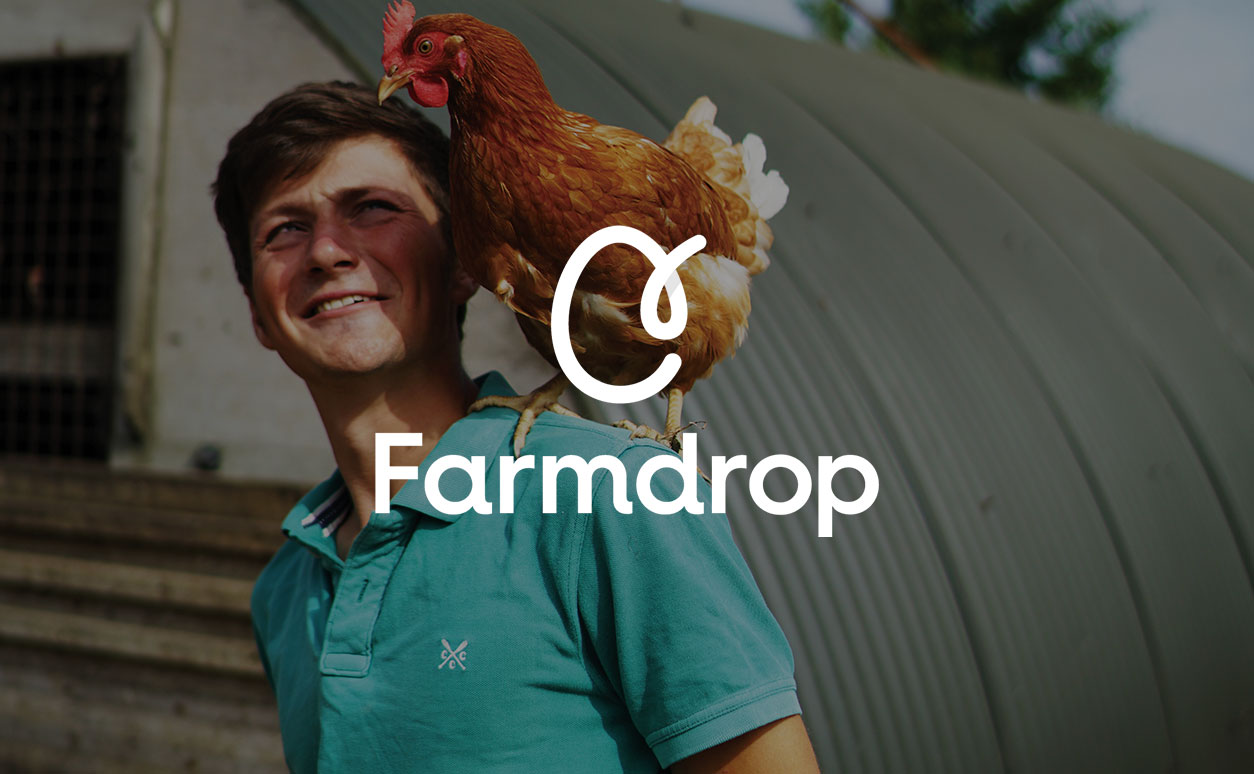 I joined Farmdrop it's in early stages, just 10 people in the office and no real identity to show the world yet. Over 4 years I have worked with every visual aspect of the company to create what it looks like today.
Supermarket food nowadays is just seen as a commodity with almost zero traceability. Farmdrop want to change that by working with small scale, local producers who use sustainable and ethical practices. Reconnecting people with their food.
My task throughout is to design visuals, both online through the product and offline, that want to change people's habits and opinion which is a challenge I've throughly enjoyed.
As a startup company, it's ideas and directions change a lot and that means I have had to be adaptive and multi-disciplinary almost daily. I feel that I thrive in this environment.
My role as Lead Design means I also work closely with the Product manager and UX designer for the digital product and help them deliver all the ambitious features and tools from the exciting Farmdrop roadmap.
"I don't get to say this very often but I LOVE your super sized cross track ads. Big, clear, relevant and tasty."
- Richard Reed, Innocent drinks
I work with a hugely talented team of two multi-disciplinary designers, each with their own expertise. I hired them and manage their workload day-to-day. At Farmdrop we have a message to design for - it needs to be human, passionate and informative.
Together, the visuals of the brand has become something we are all proud of, which is the dream really isn't it.
If you'd like to discuss my work at Farmdrop more, please do get in touch. As there is a lot!