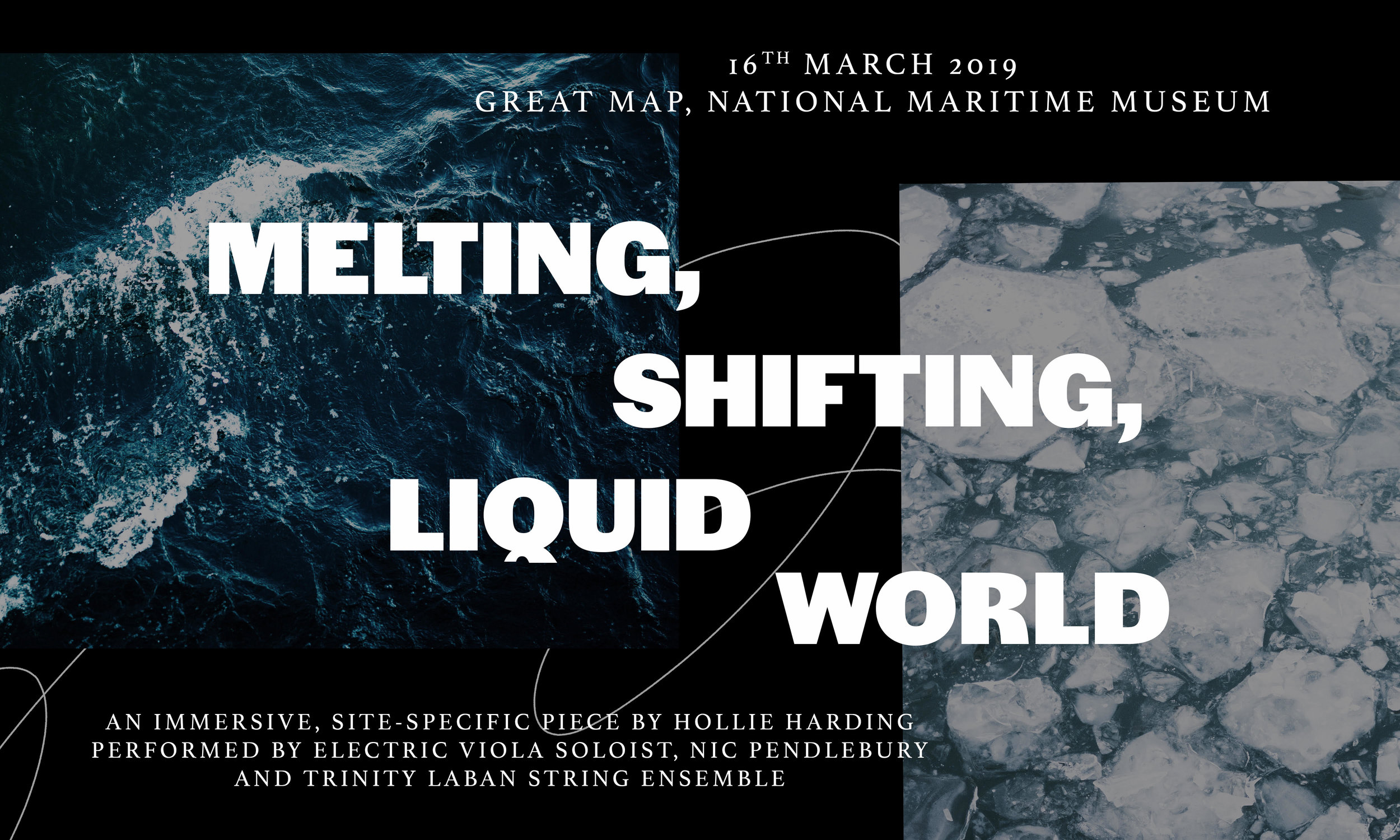 Hollie Harding is a composer of contemporary classical music. Earlier in the year Hollie put on three sold out premiere performances of her 'Melting, Shifting, Liquid World' show at the National Maritime Museum.
Hollie needed visuals to represent what she was trying to perceive through the show. Included in that was the programme given out throughout the show.
The show touched on the prickly subject of climate change and immersed the audience within the piece. Everyone was given bone-conducting earphones to use and were free to move around the playing musicians.
I wanted to represent the fluidity and movement aspect with the visuals, while remaining quite dark because of the serious nature of the subject.
The piece features different sonic interpretations of climate change data from ocean monitoring indicators. It also incorporates a poem called "Still Life with Sea Pinks and High Tide" by Maura Dooley and field recordings from the Arctic, recorded by world renowned field recordist Chris Watson.
"…the result was an entirely different, much more expansive sense of immersion than one usually experiences. The work's title could hardly have been more directly relevant to what the music was doing. It was easy to hear its slow changing and evolving forms as processes of shift and melt, and the fluidity of Harding's material – no solid sonic objects here – combined with the way we could move anywhere at any point to create a world that felt decidedly liquid…"

- Dr Simon Cummings, 5:4
Hollie Harding & Trinity Laban - Melting, Shifting, Liquid World